Submitted by

admin

on Thu, 02/22/2018 - 16:25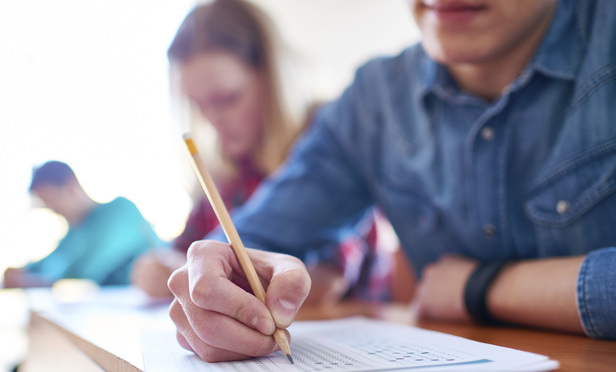 The results of the November 2017 OSCE assessment released by Kaplan QLTS in February 2018 shattered the delusion that OSCE is the easier of the two QLTS parts: a Multiple Choice Test (MCT) and an Objective Structured Clinical Examination (OSCE).
While the OSCE pass mark does not differ much from that of the previous years (if anything, it is even slightly lower, 62% compared to 63%-68%), its pass rate has plummeted to the staggering 51%. So today, the 70%-80% values of the OSCE pass rate established since at least 2014 are history, and in order to score high on the exam, we have to reconsider our attitude to it.
QLTS OSCE: timing
The right attitude starts with understanding that the OSCE examination requires thorough preparation – weeks and months of training. We may all have different educational and professional backgrounds, but for each of us it will inevitably involve sacrifices – primarily, of time.
That is why, when making the decision to sit on the exam, consider your immediate circumstances: will you be able to allot the time and effort required for preparation, or will it be an extreme hardship at this period of your life?
At the same time, it's worth remembering that there's hardly any time to be wasted. While the English qualifying exam for foreign lawyers and UK barristers still remains in place, it is going to be replaced by the Solicitors Qualifying Examination (SQE) in late 2020. The SQE will be a single assessment for anyone who wants to qualify as a solicitor in England and Wales, whether a domestic candidate or an overseas lawyer.
With information on the details of the proposed examination model being still rather vague, the obvious consequence of its introduction seems to be stiffer competition. Under the new model, overseas lawyers and apprentices will be competing not only with one another, but also with domestic candidates – not a very bright prospect. Therefore, a good way out is to take advantage of the transitional arrangements for the new framework developed by the Solicitors Regulation Authority (SRA):
Qualified Lawyers Transfer Scheme (QLTS) candidates who had successfully completed QLTS 1 could choose to do either QLTS 2 (subject to availability) or the SQE stage 2.
In other words, lawyers who pass the MCT will be able to opt for sitting on the OSCE exam for the duration of the transitional period (through 2024). That's why proper timing here is no less essential than profound preparation.
QLTS OSCE: reading
When we say profound preparation, we mean BOOKS. It's not uncommon to hear OSCE candidates mention they value their time too much to read books – instead, they base their preparation on random course materials, somebody's outlines, lecture notes and practice questions.
A popular argument here is that the exam tests not just knowledge, but the ability to apply English law, so reading is just 50% of the work. That's a dangerous line of thinking that can get you into trouble! As OSCE is really focused on skills, reading is surely not enough. But without a sound theoretical foundation, navigating the exam will be like looking for a black cat in a dark room.
Most successful lawyers qualified as solicitors in England and Wales start their preparation with textbooks. That, among numerous other uses, helps establish an all-rounded perspective on modernisations of common law in England and Wales, learn the names of key Acts, and acquire overview knowledge of key cases.
QLTS OSCE: practicing
But as we have established above, the OSCE examination is focused on core legal skills rather than purely theoretical knowledge. These skills are represented by:
conducting a client interview,
completing an attendance note/case analysis,
carrying out an advocacy/oral presentation session,
doing a legal research exercise,
doing a legal drafting exercise,
doing a legal writing exercise.
Each of the OSCE exercises is done once in each of the three practice areas:
business,
property and probate,
civil and criminal litigation.
With that in mind, according to survey results, most qualifying solicitors consider real-time mocks to be the most crucial part of their preparation for the OSCE. One way to practice mocks is by asking a friend or family member to act as your client using sample exam tasks.
However, practicing with a professional coach which is offered by some QLTS OSCE training providers (for example, OSCEsmart, or BPP) seems way more effective. A professional coach will not only be your client in role-playing a true-to-life scenario with specific solicitor instructions, but also provide you with extensive feedback, including suggestions for further growth and improvement.
QLTS OSCE: choosing the training provider
The decision to enrol in an OSCE course offered by a training provider poses the problem of choosing the provider. What criteria are reliable in guiding your choice?
A common mistake here is to put too much trust in the pass rates released by some of the providers.
First, these can't be either confirmed or refuted. Second, they always show the ultimate result of cooperation between two parties: the training provider and the candidate, where the latter can be successful due to more adequate education, bigger professional experience, more fluent English, etc.
So, when choosing an OSCE training provider, it's more reasonable to rely on the recommendations of someone you personally know.
If they attended an OSCE course, how helpful they feel it was?
Did it prepare them for what was tested at the assessment? Was there enough attention paid to the practical component?
Did the provider make a meaningful contribution to their mark at the OSCE exam?
Following such first-hand recommendations, you are more likely to find the QLTS training provider that will unleash your potential and make your OSCE experience less stressful.
QLTS OSCE: committing to winning
That said, don't believe anyone who promises you completely stress-free OSCE experience: it's not uncommon for those taking this exam to describe it as challenging, awful, even murderous.
Likewise, it's not at all uncommon to fail the first attempt. If that's the case with you, don't despair – you have learnt your lesson and are now fully equipped for starting a focused in-depth preparation. It surely requires your full commitment, but your every effort will eventually pay off and bring spectacular results!
To request practice-oriented QLTS training, please contact [email protected] or check out our packages here.
OSCEsmart is a QLTS training provider offering an individually tailored training plan with a strong focus on the candidate's practical skills. Among a variety of other QLTS preparation materials, OSCEsmart provides access to online mock client interviews carried out via Skype meetings. Mock interviews can be conducted from the comfort of your home or office, and at any time you find suitable.
Image from http://images.law.com